Revenue Cycle Management & Training Guide
 Learn how to:
1) Effectively Bill Clients for Faster Payment Turn Around
2) Reduce Past Due Accounts
3) Deal with non-paying clients
4) Use Proven Techniques for Successful In-House Collections
5) Effective Billing and Accounts Receivable Methods
6) Increase Revenue Guaranteed!
7) Make Immediate Cash Flow Changes
Over 25 years' of money making experience in one place. 
You're in business to make money. Take control of non-paying clients and train them to pay on time. No more chasing difficult customers for money. You can easily bring them into a habit of payment and break the cycle of monthly debtors. Increase revenue, get paid faster, and improve billing techniques with our proven strategies. Stop the frustration caused by customers who pay late. The Top 10 Billing Secrets has helped countless businesses overcome this same challenge.
You can search the web for weeks and never get the answers this program provides.
Some clients drag their feet every month when it comes to paying. They drive high-end automobiles and avoid paying their bill while spending money on the latest gadget. So what can you do to stop them? Better yet, what can be done to change their complacency? It's important to know that you can train deadbeats to pay. You can change their bad habits and poor payment history and bring them into a habit of payment. Remember this; "everything is marketing" and you must sell clients on paying their bill. This includes your entire accounts receivable process which consists of your invoice appearance, timing of billing, past due letters, payment methods, and client contact strategies. Let's not forget client expectations which you set from the first meeting. When you communicate the proper expectations from the beginning, you create an environment where customers pay.
Is your monthly billing a hassle? Then The Top 10 Billing Secrets is for you! Learn effective billing practices and in-house collection techniques that work like magic! This program is where the professionals come to get real results. Companies pay thousands of dollars for billing consultants and seminars to get the techniques found in The Top 10 Billing Secrets.
Need more extensive help with accounts receivable? Christopher Mangan is the president of CJM Billing Solution, Inc. which is quickly becoming one of the leading accounts receivable firms in the nation because of our ability to recognize the problems of non-paying customers and how to retrain them and keep them current. We are effective in helping firms overcome the "business as usual" mentality that stifles growth and creates complacency in many of today's companies.
Some customers always pay late while others don't pay at all. Revenue from billing and collections is only as successful as your process. If you're not the right person for this part of the job, you will suffer. Stop letting customers run you down. Proven methods are the only way to change your current payment problems. We've been dealing with non-paying customers since 1989 and our experience can be your ticket to a better business. Why wait? Apply these methods to get paid, increase cash-flow and ease the billing hassle.
Our billing consultants aggressively focus our attention in the area that directly affects revenue and cash-flow. "Getting paid is the last part of your business that must come first!" Billing and Collections are where we see the greatest room for improvement in virtually every company. See what over two decades of experience in billing and collections can do for your business!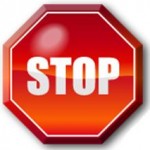 * Chasing your customers for payments
* The hassle of billing
* Getting frustrated, losing money and losing customers
* Wasting Time
Own this program today! Only $19.95 Limited time offer.
100% Money Back Guarantee!
Order today and receive free invoice templates, past due notices, credit card authorizations and phone scripts. In addition, you will receive the Spanish version absolutely free. Get everything you need to guarantee that you get paid. This is a $75.00 value for only $19.95. Make a great change today!
Many business owners are reluctant to aggressively pursue payment for fear of losing future business and revenue. Your approach determines the outcome every time. Use proven methods to get paid and keep your client. In many cases, the customer knows they have you over a barrel and they play cat and mouse with your payment. That's no way to run a business. It's time to fully understand the game and play to win. Getting paid is serious business. Learn the techniques used by billing and collection professionals. Know the rules and play to win. Reduce past due accounts, get paid on time and get paid in full. We guarantee it!
Since 1989 CJM Billing Solutions, Inc. is the leading business consultant firm serving both small business and fortune 500 companies.
Examine your entire process because this new economy demands that you professionally and effectively break the patterns of poor payment without losing the customer. Every account is a revenue source. Combat excuse with a response that generates immediate payment. Transform your system and create a habit of payment in all of your customers. Got questions about billing? Call us anytime.
Why Top 10 Billing Secrets eBook?

Because it works!
You don't have to wait for your money and you don't have to get frustrated. Consider this, consumer spending habits have been studied and the results reveal proven methods that cause people to buy. It's obvious this focus translates to higher revenues and greater profit. Likewise, our studies have shown proven methods that make people pay. Business owners who experience apathetic customers need a serious resource to change this cycle. Companies are scrambling to get new business, keep business and get money in the door. There's only so much time in a day and effective billing and collection tactics will save you time and money. Every company in America is losing from 7% to 35% of their revenue and they refuse to notice the loss. They seem to look the other way while revenue is going down the drain; hopelessly wondering when things will change. Most times, things don't change because they don't change. We have seen many businesses focus on immediate gratification and are unaware of the long term affects of their actions. In most cases they are more concerned about the immediate dollar than the customer. While this attitude does have some benefit monetarily, it can lead to disastrous unintended consequences which are difficult to manage and sustain. Truth is, you must do both, focus on the customer and the immediate dollar but companies cannot seem to bring the two into unison.
Common Business Problems

Most businesses can sense that "something" is not working; few do anything to fix it. What's holding you back? Most businesses never take any actions to recognize common and hidden problems and they lose money for years. Now you can recover money that is past due 60, 90, 120 days or more. This innovative, one-of-a-kind guide to higher revenues developed by the industry leader, CJM Billing Solutions, Incorporated, is guaranteed to be a valuable investment tool.
What makes this program so unique?

It's fast and easy. You simply download the eBook right now and start right away. There's no waiting and no shipping or handling and it's only $19.95. Begin using this immediately to easily identify gaps in your process. It's that simple! There are hundreds of links on the web that tell you what to do but none walk you through how to do it effectively.
The entire program comes to you in both English and Spanish. There's nothing like the Top 10 Billing Secrets. We are the experts in reducing past due accounts and easing the billing process. Get proven strategies from over 25 years of doing what works. These methods yield results in every economy. Helping you is our mission and you can decide to help yourself today.
Investment

Over $25 billion gets referred to collection agencies every year while other companies write off valuable income or stop chasing their money because it's such a hassle. This is a key indicator of real loss because businesses fail to recognize gaps in their process and lose money constantly. Companies spend thousands of dollars each year sending employees to training seminars to learn these methods and you can own them today and experience a lifetime of change. Learn the secrets collection agencies don't want you to know. The Top 10 Billing Secrets offers a 100% money back guarantee, that's how sure we are that you will be completely satisfied.
Order today!

Receive Top 10 Billing Secrets and the Bonus Pack

Invoice templates and past due letters that generate payments

Phone scripts to answer virtually any situation

Credit Card Authorization Forms

Entire Program Translated in both English and Spanish

Free Internet and Phone Support

Call us for any billing questions you may have
From our business to yours, we are here for you!
100% Money Back Guarantee!